The 50th Wedding Anniversary of
David & Elaine Karber
(click on small picture for larger picture)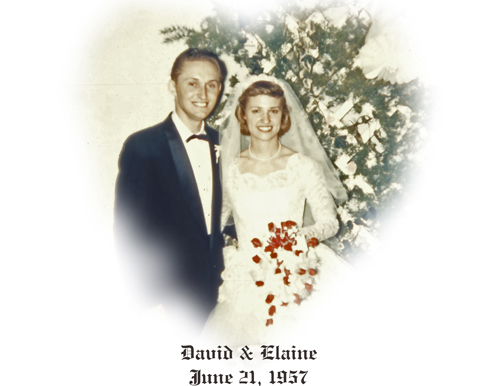 God has blessed us with 50 years of marriage and a wonderful family.

In celebration of God's blessing in our lives, we had several dinners with our extended families and friends. We enjoyed a dinner with friends--the Buxtons, the Andrews, and the Sundstroms at the Orange Hill Restaurant.
The Cat and the Custard Cup was the setting for a dinner with our friends, the Mayhues.



A reception with friends at church.


A delightful evening dining together at the Ritz Carlton on the NIGHT of our anniversary was especially meaningful.



We had dinners with our extended family. One was with Elaine's family.








Another was with David's family.








A three-week trip to Europe with our family was the culmination of our celebration. We traveled to Austria, Germany, Switzerland, Italy, and Greece. We ended the trip with a four-day cruise of the Greek islands.
AUSTRIA








Salzburg Ready to enter the salt mines!
GERMANY















King Ludgwig's castles near Fussen: Neuschwanstein, Hohenschwangau, & Linderhof
SWITZERLAND








Furka Pass & the Rhone glacier

ITALY
GREECE








Island of Santorini











Island of Mykonos


Island of Crete











Ancient Corinth





The Corinth canal
TURKEY (Ancient Ephesus)
Celebrating the anniversary on the cruise!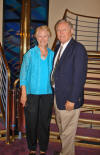 The last meal together as a family before we returned to the states


Our last evening in Athens enjoying the beautiful view of the city!